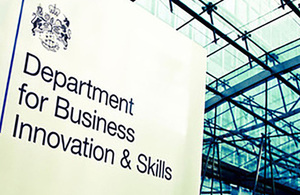 It maybe nine months away, but change is definitely coming. It can't be stopped but it can be managed if you start planning now.
The Apprenticeship Levy & Reforms brings financial changes to large employers and a complete restructure to the way in which apprenticeship training is delivered and funded.
From April 2017 employers will choose a lead provider to deliver their future apprenticeship training. I have conflicting information that some say All direct funded (lead) providers will be listed in the Digital Apprenticeship Service but subcontractors won't but others say ALL
Will You Help 'Your' Employers Choose a Lead Provider?
or
Will Your Lead Providers Take on This Challenge?
It's a more important time than ever to build on your employer relationships to make sure you're still 'your' employers' first choice for apprenticeship training.
Apprenticeship Levy
The Apprenticeship Levy will come into force for companies with a wage bill over 3 million pounds, but non levy paying employers will also have to contribute to partially fund apprenticeship training.
According to the current apprenticeship standards funding rules (March 2016) the SFA will top up £2.00 for every £1.00 an employer spends. There are also three employer incentives to soften the blow but there are specific criteria to fulfil.
Apprenticeship Standards Pilot Funding Model
Example
Using the current funding model, if you have a level 2 standard with a funding cap of 2, which has a maximum core government contribution of £3,000.
The employer contribution will be £1,500 giving a total of £4,500 for the cost of the training.
In this instance the additional (employer) incentive payments for Cap 2 are;
16 – 18 year old - £900
Small business <50 - £500
Successful completion - £500
So if the employer fulfils the criteria above and they're not delivering any of the training themselves, they could be £400 up on the deal.
There could be promising changes heading our way.
There's talk of the government increasing their contribution for those companies who don't pay into the levy, or if their levy pot has run out.
The government contribution could be as much as £9.00 for every £1.00 invested!
Managing Your Data
With the introduction of the new Digital Apprenticeship Service and Find An Apprenticeship service each employer will choose apprenticeships, end-point assessors and negotiate fees and payment terms with their chosen lead provider.
In essence, every employer could be paying different amounts. As you can imagine this will create a huge amount of data management and reporting for lead providers to deal with, as they will receive an manage all payments from both government and employers. This will filter down to subcontractors and will have an impact on cash your flow, if you don't have your data up to date and at your fingertips.
Data management will be especially important as you will probably have ongoing apprenticeships using the current framework and apprentices starting to use the new standards.
If you're still working with spreadsheets to manage your learner data switching to an Management Information System (MIS) will streamline your business and free up a lot of time in preparing reports and tracking learner progress.
There is usually a steep learning curve when you take the leap to an MIS, but just think of all the benefits it will bring to your business.
If you've been putting off trying out an MIS then don't wait too long or there will be too much change deal with all at once!
I've put together an MIS Check List of questions you should be asking when looking for an MIS. Keep it for when you start your search, it will come in handy
---
---