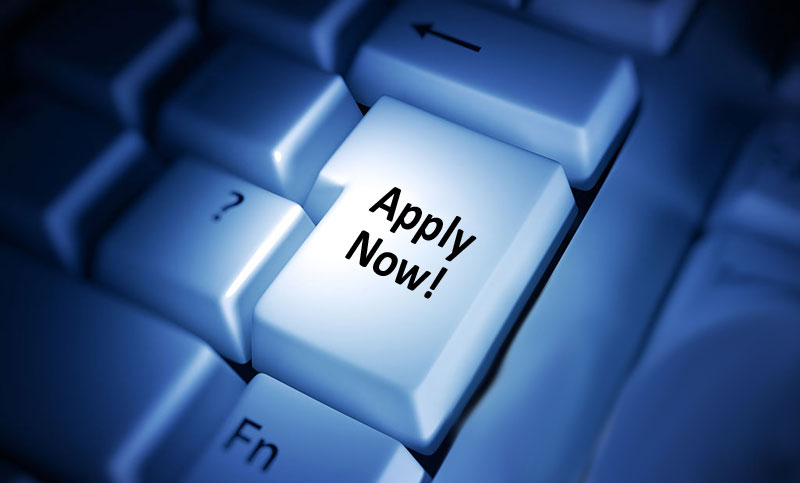 The Apprenticeship Levy is almost upon us and the latest Apprenticeship Funding update highlights the changes to apprenticeship funding for ALL employers.

I attended an apprenticeship levy event at East Riding College last week with presentations by East Riding College and Skills Funding Agency and I thought I would share some important points with you.

The levy will be introduced from 6th April 2017 but the first payments won't be seen in the Digital Apprenticeship Service (DAS) until May 2017.

The DAS may have a name change when it's fully functional.

The new apprenticeship funding rules will apply to all employers, if they pay into the levy or not, so to be clear there are two elements at work here... The Apprenticeship Reform and the Apprenticeship Levy.
---
The Apprenticeship Reform
To recap.... the apprenticeship reform will have an impact a ALL employers, apprentices and training providers as the intention is to revamp the way in which apprenticeships are delivered, paid for and most importantly experienced by employer and apprentice alike.

The plan is to phase out the existing frameworks and replace with the new standards by 2020. This deadline has been extended as there are a vast amount of standards still yet to be written and approved.

Training providers delivering apprenticeship training CANNOT assess their own apprentices and only an organisation on the The Register of Apprenticeship Assessment Organisations are allowed to provide this service.

The apprenticeship funding rules include the new funding bands and EPA costs will apply to all employers, if they pay into the levy or not.

There are some incentives to small non levy paying employers with less that 50 employees but these are limited to 16-18 yr apprentices or 19 - 24 apprentices who have previously been in care or have an educational and health care plan.
---
What Should Levy Paying Employers Do?

Essentially it is the responsibility of employers to setup and manage their Digital Apprenticeship Service (DAS) accounts but there's nothing to stop training providers assisting with this process.
The DAS is now open for registration, though it looks like they have changed the name to Manage apprenticeships.

Levy paying employers will soon receive an invitation to create their account(s) and add details of the apprentices they are looking for.

There are several things for employers to consider especially if they are part of a group of companies.

1. If a parent company is over the levy threshold but others in group are not, they all become levy paying as their PAYE is aggregated.

2. Estimate your apprenticeship levy and bare in mind that although the levy is a UK wide directive the levy will only account for employees who are resident in England. If employers have operations across borders they will need to check with the appropriate apprenticeship authority:
Example:

If 20% of their workforce are resident outside England, say Wales, then only 80% of their levy will be available in the DAS. Although I understand there is debate at the moment to determine if this should be based on residential or work location.

3. If an employer has more than one PAYE account then they can set up an account in the DAS for each of these BUT they can only use levy funds to pay for apprentices in those areas of the business.

For example, if they have executive PAYE then they must only use the levy funds for training in this part of their business.

4. Employers can use their levy to up skill existing workforce even if their have employed graduates. The new Funding Rules allow for people with a degree to undertake a Level 3 apprenticeship if the job requires additional / other skills. They will obviously stay on their current salary but can take advantage of an apprenticeship framework or standard.

HMRC have an online Apprenticeship Levy Manual which is packed with all the fine details of PAYE, end of year adjustments, refunds etc.
---
Key Points
Levy becomes active - 6th April 2017.

DAS - Manage apprenticeships live February 2017.

10% monthly top up to DAS account from government.

20% retention until completion.

Training applies to new and existing workforce.

Levy funding can be used for graduates to undertake a level 3 apprenticeship if need arises.

Levy expires after 24 months if not used. May 2017 payment will be removed at that point.

Levy is for residents in England only.

PAYE is aggregated for groups of companies.

If levy funds used up then fall into co-funding model.
---
Data Management - Are You Prepared?
Page 10 of Joining the register of apprenticeship training providers: application instructions stipulates that
"Organisations applying through the main and employer provider routes must have a management information system in place at the point they begin delivery.... You may access further information on these requirements by reading the SFA's guidance."

.... then follows with information about the free ILR learner entry tool.

However when you read page 22 of the SFA's Guidance on ILR Specification it explains that

"A Learner Entry Tool is available for providers who do not have an MIS system capable of generating an XML file."
Rather confusing if you ask me!

I'm sure the SFA will soon clarify as the first ILR return (R09) deadline under the apprenticeship reform is 5th May 2017.
---
Considering an MI System?
No matter how you decide to manage your data in the early stages you must take into account that your obligations don't stop with ILR submissions as you will be in scope for Ofsted inspections too.
Athena MIS is packed with tools for internal tracking and progression of a learner journey as well as the all important ILR generating features.
An introduction to Athena MIS & RAIL outlines all the current features and benefits Athena MIS & RAIL provides for the management of your learner, employer, contract and subcontracted data.

We have a fully functional demonstration site and a You Tube channel full of 'How To..' videos to give you an idea of what Athena MIS is capable of.

This email address is being protected from spambots. You need JavaScript enabled to view it. to check it out!

We now also offer a data management service including ILR validation and submission!
---
---