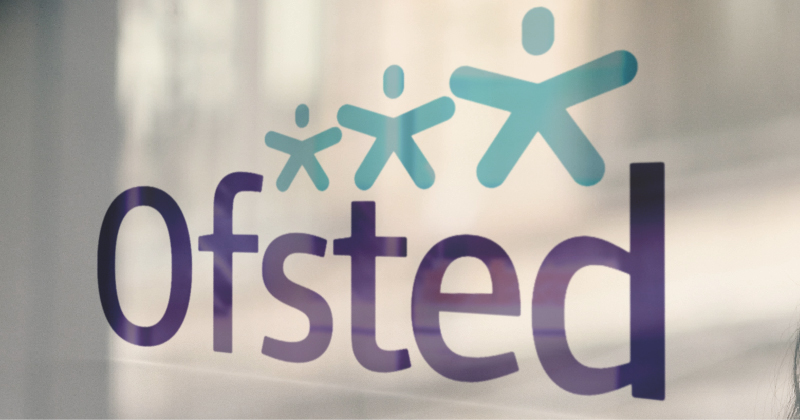 Ofsted Updates!
It's been quite a while since I last blogged about Ofsted and since there's been some important updates of late I figure it's probably a good time to have a recap!
The chronology of events below lead us to the latest publication of the Further education and skills inspection handbook and the completion of the first early monitoring visits resulting in a list of apprenticeship providers being barred from taking on new starts!
Although it's been a hard slog to make it this far through all the various RoATP applications, procurement processes and up scaling of data management systems, it's not a time for new (post April 2017) lead training providers to rest on their laurels!
Although the inspection handbook states:
"Ofsted will normally carry out a monitoring visit to any provider that became newly directly funded to deliver apprenticeship training provision from or after April 2017. The monitoring visit will normally be carried out within 24 months of the start of the direct funding by ESFA or through the apprenticeship levy." the key word in this statement is WITHIN!
Page 7 - Further education and skills inspection handbook - for use from 12th November 2018.

It continues to be a challenging time for new lead providers and even for those who strive to prove "reasonable progress" at inspection, but are deemed as making 'insufficient progress' in just one of the themes judged, will still be barred from taking on new starts!
"Ofsted will conduct early monitoring visits at new providers entering the apprenticeship market to sniff out any "scandalous" attempts to waste public money."
Chief Inspector Amanda Spielman - FE Week November 2017
I think all providers will agree with the above statement but I personally think that there should be mechanisms in place to support new lead training providers with ESFA and Ofsted compliance, as a preventative measure, rather than just spending funds on more Ofsted inspectors, but that's just my opinion!
---
February 2018
Ofsted confirms new stricter rules for grade 3 providers with no more support and challenge visits and unpublished results for providers that 'requires improvement'.
Monitoring visits will follow with results to be made public!
---
March 2018
First early Ofsted monitoring visit of apprenticeship newcomer begins and warns training 'not fit for purpose' as the first report is published!
Search published reports here.
---
April 2018
Ofsted's new types of provider monitoring and subcontracting visits explained in FE Week and highlight the plans for early inspection of new apprenticeship providers.
"These visits are not full inspections, and providers do not get an overall Ofsted grade. They are monitoring visits with progress judgements."
Paul Joyce - Deputy Director of further education and skills at Ofsted.
Second Ofsted monitoring visit published and shows provider making significant progress!
---
May 2018
The announcement was made and FE Week published the news that Ofsted would be given the funds and powers to make monitoring visits to EVERY new apprenticeship provider!
This news was described it as "an extremely positive development, especially if a judgement of 'insufficient progress' means an automatic ban on new starts".
Mark Dawe - Association of Employment and Learning Providers
Ofsted to win apprenticeship money and power.
---
1. How much progress have leaders made to ensure that the provider is meeting all the requirements of
successful apprenticeship provision.

2. What progress have leaders and managers made to ensure that apprentices benefit from high-quality
training that leads to positive outcomes for apprentices.

3. How much progress have leaders and managers made to ensure that effective safeguarding
arrangements are in place.

4. What progress have leaders and managers made to ensure that learners benefit from high-quality
adult education that prepares them well for their intended job role, career aims and/or personal goals,
---
June 2018
New provider monitoring visits are well underway by June but the results are a cause for concern:
"I have to say that the outcomes to date are concerning. Around a quarter of the judgements inspectors have awarded have been 'insufficient progress' – meaning that providers are making slow progress and the demonstrable impact on learners has been negligible."
Paul Joyce - Deputy Director of further education and skills at Ofsted.
New apprenticeship providers are under scrutiny and inspections are being published with a tight focus on those providers coming out with an 'insufficient progress' rating.
---
July 2018
Data View, Ofsted's inspection data site (relaunched in January 2018) was updated in July, this tool is used to examine outcomes over a 5 year period.

View the Data view guidance document for further details.
Ofsted's In-year inspection outcomes are published from 1st September 2017 to 31st July 2018.
---
August 2018
Ofsted given final say over new apprenticeship provider quality!
According to the Removal from register of apprenticeship training providers and eligibility to receive public funding to deliver apprenticeship training page:
The following is an excerpt from: Ofsted new provider monitoring visits
"Ofsted is carrying out a programme of monitoring visits to new apprenticeship training providers. When Ofsted has published a monitoring visit report that finds that 'insufficient progress' has been made under one or more of the themes assessed, then unless the ESFA identifies an exceptional extenuating circumstance, it will write advising that, with immediate effect, the organisation:

• must not start any new apprentices

• can continue to deliver training to existing apprentices but must inform all of the existing employers they are working
with, and providers they operate as a sub-contractor to, about the Ofsted monitoring visit report

• is prevented from working with new apprentices via an existing subcontracting arrangement or entering into a new
subcontracting arrangement with another main provider or employer-provider on the register.

ESFA will not remove the affected organisation from the register."
By the end of August Ofsted also published the first inspection outcomes list of all new provider monitoring visits (47) carried out between 1 February 2018 (when they were introduced) and 31 August 2018, including direct links to all the published reports!
---
September 2018
September saw 6 new apprentice providers barred from taking on new apprentices after being deemed as making 'insufficient progress' after their early monitoring visit!
FE Week continues to doggedly report on Ofsted early monitoring visits as "During an education select committee hearing in May skills minister Anne Milton admitted that it wasn't clear who was accountable for quality at these new providers."
The ESFA have made an update to the Register of Apprenticeship Training Providers (RoATP) spread sheet.
It now has a new column:
'ProviderNotCurrentlyStartingNewApprentices'
which displays all providers barred from taking on new apprentices!
---
October 2018
The start of the month saw the publication of the commons select committee report: The apprenticeships ladder of opportunity: quality not quantity which covered the disturbing fact that Apprentices let down by poor quality training and support.
"while it recognises the good work being done by many FE colleges and independent training providers, it calls for clearer oversight of apprenticeship training and assessment and a tougher approach to poor quality training."
October has also seen the release of the latest Further education and skills inspection handbook with more early monitoring visits and reports being splashed across the pages of FE Week!
Revealed: Another four apprenticeship providers banned from taking new recruits - up to 29th October the total of barred providers reached 16!
---
November 2018
The first week of November saw the ESFA update their policy with regard to new, direct funded, apprenticeship providers which was also reported in FE Week: ESFA WON'T ban new apprenticeship providers with poor AEB provision found in monitoring visits.
"In those new direct funded apprenticeship providers where adult provision is assessed as making insufficient progress we will set additional conditions of funding requiring improvement action particular to that case. The approach is different to the approach taken on apprenticeship provision because the nature of adult provision is classroom delivery of a relatively short duration. Placing a stop on new starts would effectively wind down the provision before a full inspection could take place. Where we have continuing concerns over quality, we will restrict access to growth through the performance management process."
ESFA: New, direct funded, apprenticeship providers
By mid November FE Week reported "Early monitoring visits find a quarter of apprenticeship providers are 'insufficient"'

and have produced a table listing all the providers visited along with the results!
---
What's Next?
There's just no breathing space so if you're not on with it already then now's the time to take stock and plan for that call from Ofsted!
In the meantime you could consider engaging an Ofsted consultant to help you implement the requirements of the monitoring themes, funds permitting of course.
There really is too much at stake to do nothing in preparation as Ofsted will come to inspect, pass judgement and it's certain that the powers they wield can destroy!
I'd be really interested to know how the media coverage of these powers actually play out at inspection but as I'm not a training provider I can only gather knowledge from our clients experiences, unless you want to share yours with This email address is being protected from spambots. You need JavaScript enabled to view it.?
---