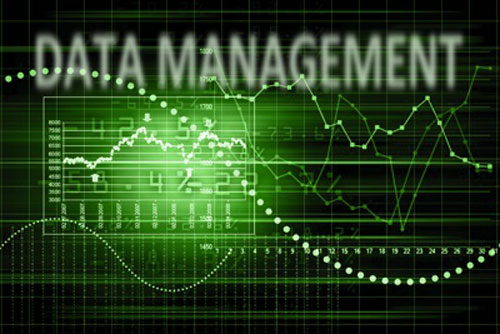 Data Management & ILR Compliance
Before I start I want to point out that this is very much my bag so I won't make any apologies for using examples from our super brilliant data management software, Athena MIS, throughout this post.

---
What's an Individualised Learner Record (ILR)?
A major implication of being accepted on the Register of Apprenticeship Training Providers (RoATP) and being able to deliver apprenticeship training, is the necessity to manage your learner data and submit monthly Individualised Learner Record (ILR) returns to the Education and Skills Funding Agency (ESFA).
An ILR is a record of your learner data and is required to be created following a specific schema and output as an XML file.
"The Individualised Learner Record (ILR) is used by the Skills Funding Agency (SFA) to collect data about learners and the learning undertaken by them from learning providers in the Further Education (FE) and Skills sector."
There are many documents available on the ESFA's website for each funding year but documents are still being published for 2017 - 2018 which starts on 1st August.
Here is an excerpt from page 9 of the ILRProviderSupportManual_2016_17_v2_Sept2016, which better explains;
The requirement for data

13. The data collected in the ILR is used to ensure that public money distributed through the SFA and the EFA is being spent in line with government targets for quality and value for money, for planning, and to make the case for the sector in seeking further funding. Specifically, the data is used to:

• monitor individual provider's delivery against allocation or contract
• inform local decisions about plans and provision
• monitor progress to targets
• to give the SFA assurance that the funding rules are being followed
• inform national planning, including policy development and modelling
• calculate actual funding earned
• monitor quality of provision and evaluate the effectiveness of providers across the learning and skills sector
• make the case to government for levels of funding appropriate to the sector
• demonstrate the outcomes of distribution of government funds.

14. The data will be analysed in relation to:

• demographic trends
• participation rates
• local labour market requirements
• strategic planning targets.

15. These analyses will enable the funding bodies to:

• influence curriculum and capital investment within providers for the benefit of the local economy
• engage with providers in medium and long term strategic planning.
This is an ESFA contractual obligation and is absolutley necessary if you want to continue being able to deliver any ESFA funded provision.
---
Are All Apprenticeships ESFA funded?
You may ask why it's ESFA funded when your clients are Levy paying employers and pay for apprenticeship training out of their levy tax?
This is because the government will pay a 10% top up to an employers levy funds on a monthly basis and should an employers' levy pot run out, they then drop into the 90/10 co-funded model where the ESFA pays 90% and employer only pays a 10% contribution towards their apprenticeship training.
The upshot is that regardless of how many learners you have , 1 or 1000, your data management obligations remain the same, you must submit monthly ILR's and you will also be in scope for Ofsted inspections.
My blog post part 5 will give you all the documentation you need to understand the Ofsted requirements, so why not subscribe to get all the latest updates?
---
Data Management & Learner Progression
There are so many aspects to data management and how much you embrace this process will have a direct impact on your Ofsted inspection and your relationship with the ESFA.
One example is the ability to track the progression of your learners and failure to do so will have devastating consequences and to be honest has caused the downfall of many a training provider.
The ESFA and Ofsted are intertwined as your results from your Ofsted inspection is built into the new funding rules, which are quite clear, receive a grade 4 from Ofsted and you will be removed from the RoATP!
If you don't have a good enough grasp of how your learners are progressing you won't be able to intervene quickly enough to prevent under delivery and failure to maintain at least the minimum standards required by the ESFA.
These recent news articles confirm that no provider is exempt from the rules:
There are many funding rules to adhere to, break them and face the consequences!
Non compliance will see you being removed from RoATP.
Fall under the ESFA's minimum standards for provision and you will have to stop delivery to new starts until they improve!
It's Not All Doom & Gloom!
In a bid to combat issues like this we've spent a great deal of time building into Athena MIS lots of tools to help, including a specific Progression & Review Dashboard to track each learner through their learning aims, including functional skills, as well as all contact with learners.
Yes, it's time consuming and rather a boring task but as it's an ESFA and Ofsted requirement so basically there's no avoiding it if you want to succeed.
Rather than just rambling on I thought I should include some of our videos from our YouTube channel so you can see just what kind of data you should be managing and how Athena MIS can help.
The videos above show how to update units and the Progression Dashboard in Athena MIS. How you can export the data to a spreadsheet and not only that, it's an instant view of how your learners are doing. You can see which units are in progress, which have been complete and what's outstanding.
Ok, so you have to update the progress for it to be tracked but build this into your weekly admin tasks and you will have all this valuable data at your finger tips.
---
Let's Get One Thing Straight...
All ILR compliant MI systems have to conform to the ESFA's ILR specifications, which means they provide the same set of core features and requirements as standard.
This is so that each MI system can create the exact format of XML document for you to submit your ILR returns to the Hub.
There are some pretty fabulous MI systems on the market and you need to consider what your business really needs, what will be surplus to requirements and of course your budget!
The first step is deciding which MI system is right for you, then you have to dedicate time and effort to the management of your data.
In most cases training providers employ at least one data manager to make sure they comply to all requirements.
Many of the systems on the market require a data manager to be conversant with SQL so they can generate reports. This skill set brings with it a hefty salary of arount £35k!!
We believe that the MI system should have the functionality to create all the reports you need, without the need for SQL, so we have built in the ability to create bespoke reports by the
click of a button
!
You should contemplate....
What do I need?
• ILR creation?
• Progression tracking?
• Ofsted Inspection Data Reports?
• Data Management Services?
What do I want?
• Curriculum management?
• Timetabling features?
• Registers?

The cost difference between wants and needs could be from £1.800 to £60,000 per year, so figure out what you actually need, what you definitely don't and then go shopping!
If you only have a handful of apprentices to manage and don't want to employ a data manager to take care of your obligations, then why not consider an alternative?
We offer
data management services
regardless of the number of learners, so why not take the pressure off hand have us take care of your monthly ILR submissions?
---
ILR Compliance

Rather than repeat myself I've included the links to several blog posts about data management, which goes into detail about how to submit your ILR returns using the ESFA's Learner Entry tool.
I want to be very clear here, this tool will only fulfil one small obligation, to create your ILR XML file.
Here are a few examples of what it can't do:
• track any learner progression
• create bespoke reports
• display statistics on ethnicity, disabilities etc.
• provide Ofsted required data
• accept more than 500 learners.
Now, if you are going to all the time and effort of inputting all your lovely data to satisfy one of your obligations, I would say you're probably bonkers!
So, you really only have a few options when it comes to ILR creation, use the ESFA's free Learner Entry tool and take the time to learn all the required documentation listed below or shop around for an ILR compliant MI system.
---
Funding Information System (FIS)
Whatever tool you use to create your ILR you will have to validate the data using the ESFA's Funding Information System (FIS).
You have to import the correctly formatted XML file and the FIS will check it for errors.
You can find the error codes and explanations in the Rule Violation Spreadsheet in the downloads section below.
Our passion for data management is visible in the abundance of features we have built into the Athena MIS ILR Dashboard, for example when you add a new learner all their ILR requirements are listed so you can resolve them in time for your submissions.
We even provide you with the submission schedule and a daily countdown to deadline!
---
These are all valid until the new funding year which starts 1st August 2017.
---
There is a wealth of information on the SFA's main ILR page but I have broken it down to save you time.
"These documents support further education providers (publicly funded colleges, training organisations, local authorities and employers) to understand the details of the data about learners and their learning that must be collected."
We are still in the 2016 - 2017 funding year so here are the relevent documents you need to submit current ILR's.
2016 to 2017 Individualised Learner Record (ILR) data:
ILR specification, validation rules and appendices 2016 to 2017
SFA: ILR standard file specifications and reference data
SFA: supplementary data collection
2016 to 2017 ILR guidance:
2016 to 2017 Individualised Learner Record (ILR) data
ILR learner entry 2016 to 2017 user guide
ILR 2016 to 2017 template for data collection: version 1 (July 2016)
---
2017 - 2018 funding year
The funding rules and ILR Specifications change from 1st August and then we will be in the 2017 - 2018 funding year.
There will be some modifications to the data required for your ILR submissions, so if you are using the learner Input tool you will need to familiarise yourself with the following documentation:
ILR specification 2017 to 2018: version 2 (15 June 2017)
ILR specification 2017 to 2018 validation rules: version 1 (23 June 2017)
ILR specification 2017 to 2018 schema definitions: version 2 (26 May 2017)
ILR specification 2017 to 2018 appendix F - privacy notice: version 1 (28 April 2017)

ILR specification 2017 to 2018 appendix G - prior attainment levels: version 1 (28 April 2017)
My next and final part (5) in thes series will cover all the documentation you will need to understand your Ofsted obligations.
To get my posts as soon as they launch why not sign up for the blog updates below?
---