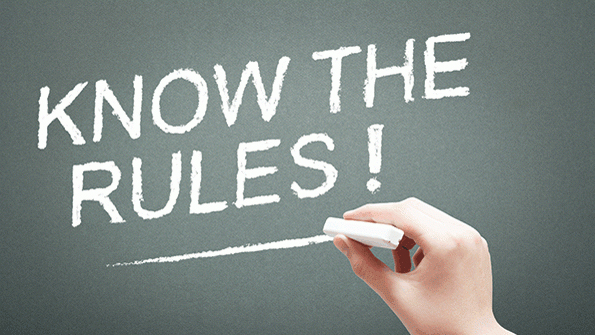 Funding Rules and key points when applying to the RoATP...
Funding Rules - Key Points

The Apprenticeship funding in England from May 2017 document explains the final funding policy from May 2017.
Here is my top ten rules list:
1. New rules in effect as of 1st May 2017 for both levy and non levy employers.

2. Levy starts 6th April 2017 - funds not appearing in DAS until end of May for April's payroll.

3. Funding bands will be applied to both frameworks and standards.

4. Increase in funding for STEM frameworks by 40% at level 2 and 80% at level 3 and above.

5. 20% uplift payment for providers training 16 -18 apprentices on frameworks.

6. 10% co-investment by employers paid directly to providers.

7. 100% training costs paid for small employers, with less than 50 employees, to train 16-18 apprentices.

8. £1,000 additional payment for employers & providers for 16-18 apprentices, on either a framework or standard.

9. Disadvantaged uplift of either £600, £300 or £200, depending on postcode, for frameworks only.

10. The government will directly fund a flat rate of £471 for each English and maths qualification, minimum level 1 and if possible level 2.
Any additional training over and above this minimum standard must be paid by the employer.
There is a great article in FE Week about the funding rules 'u-turn' since the proposals in August and Apprentice announcements you need to know.
---
Notes for RoATP Application

There are several important points to note for when you apply to the RoATP.

1. Disadvantaged uplift payments are only available on frameworks and NOT standards and are for 1 year only.

2. There is an additional £1,000 each for employer and provider to train a 16 - 18 apprentice.

3. An additional 20% of the maximum funding band uplift payment for the provider for apprentices on frameworks only.
Page 5 Apprenticeship funding in England from May 2017

4. This also applies to 19 - 24 apprentices who have previously been in care or have an educational and health care plan.
This is important for the ITT 30190 application as you will need work out projections based on either standards or frameworks.
---
IMPORTANT!!

"An applicant that applies to the main RoATP application route cannot pass and be listed on RoATP until they have provided a valid offer on the course directory."
I was under the impression that this portal was for SFA contracted providers only, but the announcement above suggests not.
The SFA's Course Directory Provider Portal for apprenticeship data is open and you will need to create your training offer for employers by 13th January 2017.
There are two guidance documents available to help you with the technical aspects of importing data and writing the content.
The Course Directory Provider Portal Help Page has many help files and templates to guide you through bulk upload of apprenticeship data, should you wish to take that approach.

For further support you can contact the Course Directory Support Team:
0844 8115073 or This email address is being protected from spambots. You need JavaScript enabled to view it..
---
NOTE:
Make sure you check to see if the frameworks you intend to deliver will be available for new starts from May 2017.
Chances are that if there is a replacement standard approved for delivery then the existing framework could well be withdrawn by May 2017.
There will be consultations available at each round of proposed withdrawals and there is a list of withdrawn frameworks on the SFA's site.
Criteria for withdrawals are:


"fewer than 125 starts in 2014 to 2015 funding year and so far in the 2015 to 2016 funding year
or
coverage by replacement apprenticeship standard(s)"
---
Funding Rates

All of the existing frameworks and standards have been placed within these 15 funding bands.

Each new standard to be approved will also be placed within a funding band.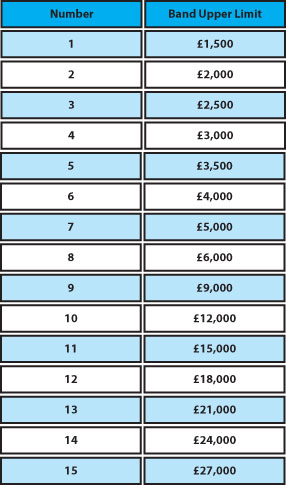 There are spreadsheets available from the SFA with funding information for starts up to May and from May 2017 for both standards and frameworks.

Apprenticeship frameworks: funding bands from May 2017
Apprenticeship standards: funding bands from May 2017
Check out the Skills Funding Agency You Tube channel for presentations on the Apprenticeship Reform.
---
---