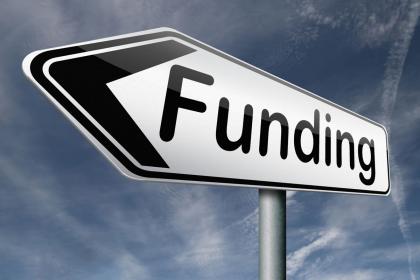 Here are the points I feel are the most important and of course this is just my review... Exciting times ahead!

Data Collection for the DAS Opens!
The SFA's Course Directory Provider Portal for apprenticeship data is now open!
This will form the search part of the DAS, so if you have access, you can go ahead and start writing the information you want EMPLOYERS to read about your organisation.
There are two guidance documents available to help you with the technical aspects of importing data and writing the content.
The Course Directory Provider Portal Help Page has many help files and templates to guide you through bulk upload of apprenticeship data, should you wish to take that approach.
---

Subcontractor DAS Update

Here is the answer to my long awaited question... Will subcontractors appear in the DAS?
A subcontractor without a direct contract with the SFA will NOT have a presence in the DAS!
"Initially, the digital apprenticeship service will only display those training providers who have an adult education budget or apprenticeship 16 to 18 budget contract allocation from the Skills Funding Agency (SFA) for the 2016 to 2017 funding year."
"If you meet this criterion and you are a lead provider who provides apprenticeship training through subcontractor(s), you may wish to also include the subcontracted training. You must submit the subcontractor's apprenticeship data under your own course directory account."
P2, Apprenticeship data: course directory provider portal user guide Version 1
Lead providers add information about how they deliver apprenticeships and if any element of the training is provided by subcontractors.
This now makes sense when you read the new SFA proposals for becoming an approved apprenticeship training provider.
My understanding is that if the proposals are approved then subcontractors as we know them will become lead providers, if they are accepted on the Register of Apprenticeship Training Providers (RoATP).
This would mean that as from April 2017, Subcontractors will be those organisations who offer a supporting role and deliver significantly less than 50% of an apprentices training.
---

Apprenticeship Funding
The long awaited Proposal for Apprenticeship Funding was published last Friday and is now open for consultation.
There are some pretty major proposed changes ahead, so why not have your say by completing the Apprenticeship Funding survey. This one also closes on 5th September 2016.
The Apprenticeship Levy page has been updated and there is a new Estimation Tool available to find out if an employer will have to pay the levy, and how payments are broken down.

If you managed to catch Nick Linford's webinar this week then you will have seen the estimation tool in action.
Below are the points I feel are the most important and of course this is just my review of the document. It's certainly interesting reading... Exciting times ahead!
---
Funding Levels
There are 15 levels of funding for apprenticeships and the adjacent table shows the upper limit of each level.
This means that these upper limits are the most you can earn per apprenticeship and also include the End Point Assessment costs.
However, a flat rate of £471.00 each for maths and English, will be paid in addition to these upper limits.
The framework costs will change in line with the standards as from April 2017, so there will no longer be any age, disadvantaged or area uplift payments available.
The proposed funding bands for individual FRAMEWORKS and STANDARDS spreadsheets can be downloaded from the SFA.
The SFA have created a spreadsheet which compares the funding between current frameworks and the new standards.
These spreadsheets compare the funding between current frameworks and the new standards.
These changes could have a significant impact on your profit margin, especially as there will be some negotiation with employers with regard to the total amount they are willing to pay for apprenticeship provision.
---
Support for Small Employers
The SFA recognise that small employers (less than 50 employees) play a significant role in helping the young and disadvantaged into apprenticeships.
With this in mind, it is proposed that the government would pay small employers 100% of the training costs for 16 - 18 year old apprentices.
---
Additional Payments

The only additional payments are a proposed provision of £1,000 for the training provider and £1,000 for the employer to support 16 - 18 year old apprentices "or where the apprentice is 19 to 24 years old and is a care leaver or has a Local Authority Education, Health and Care plan."
P17, Apprenticeship data: course directory provider portal user guide Version 1
Further funding will be given if an apprentice needs additional support to reach level 2 maths and English.
---
---