Athena MIS
All ILR compliant MI systems provide standard core features which conform to the ESFA'S ILR specification documentation, meaning that an MI system can create the exact XML document format for you to submit your ILR returns to the ESFA, but outside of the this is where MI systems and providers vary greatly in terms of functionality, benefits and costs.
Select from the tabs below for further information:
Individualised Learner Record (ILR) - Information about learner data that publicly funded colleges, training organisations, local authorities and employers (FE providers) must collect and return in any specific funding year. You should produce an XML file from your MI system and upload it to the ESFA via the Hub.
We know that most small training providers don't have a dedicated data management team or person, especially if delivering a direct contract for the first time, so understanding ILR compliance is a very steep learning curve.
To help with this we've built in as much validation as possible to support your admin staff because ILR compliance can be very tricky even if you've been doing it for years!
It doesn't matter in the scheme of things if you have multiple contracts or just one, but compliance does and if you don't get it right several things happen:
you don't get paid

may trigger funding audits

upset Ofsted
and that my friends can be catastrophic!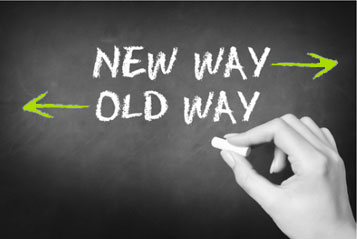 Switching Up?
If you've been a lead provider for a while but are thinking of moving away from the ESFA's Learner Entry tool (LET) you'll no doubt be thinking in terms of getting a return on your investment, afterall the LET is FREE, isn't it?
The LET may not have a licence fee and as you'll know comes with many constraints and known issues, so while using it have you had the time to think about just how cost effective it really is in terms of all the limitations it puts on your business?
Is your ILR error free and up to date? Do you recieve all the payments you expect? Do you know if the problems you have will trigger an ESFA funding audit?
If you've answered NO to any of the above then it's probably time to conside switching up to an MI system, especially when you consider all the additional benefits such as:
fewer errors on ILR leading to

more payments




a major step forward in terms of Ofsted requirements




ability to grow existing provision and bid for more contracts

promoting business transparency, no one 'left in the dark'

providing accurate QAR data


ESFA funding rule compliance prevents contracts being revoked, funding clawback and potential business closure

.
When changing from the LET to an MI system you'll realise it's an investment in your business and not just another way of creating ILR's!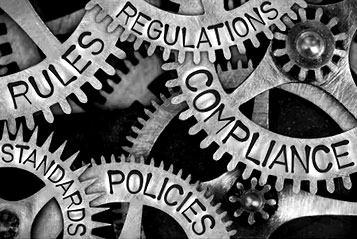 Starting Out?
If you're new to delivering as a lead provider there's so much to learn about QAR's, contracts and funding rules but one of the most crucial obligations of having a direct contract with the Education and Skills Funding Agency (ESFA) is the collection, management and submission of Individualised Learner Record (ILR) data.
No matter if you deliver to 1 or 1,000 learners you must submit ILR's by the scheduled deadline, validate against the published funding rules and monitor your FRM reports to keep on track with the rules.
The Provider Support Manual and funding rules documentation covers all the regulations specific to each type of learner from Advanced Learner Loans to Apprenticeships.
Having a monthly ILR validation routine is really important to keep on top of all the rules and regulations and choosing the right MI system at the start can save a whole world of problems as you grow your provision.
It's not all about the software, choosing the right provider matters just as much as all the bells and whistles a system can offer, especially knowing you can get support if you need it with:
ILR's

funding rules

compliance

Submissions.
We support our clients whenever they need it, whatever the problem, even if it's just to clarify a point, check reports or help with their data it's as easy as picking up the phone!
We're always checking on ESFA, Ofsted and sector news and updates which we send send out via email and post in our blog, for example we've got several ILR specific posts in Cleverblogs which you may want to check out.
Check out the table below for a quick comparison between the Learner Entry Tool and Athena MIS.
If you're new to delivering funded training you'll need to become familiar with a whole host of acronyms, here's my list so far:

AEB -


Adult Education Budget - This document sets out the details of the 2019 to 2020 ESFA funding system used to fund activity paid for from the adult education budget (AEB) and 16 to 18 traineeships.

ALL -

Advanced Learner Loan 2019 - 2020 - The rules apply to all providers of education and training who hold a loans facility and loans bursary fund agreement with the Education and Skills Funding Agency (ESFA). This agreement allows providers to receive loans payments from the Student Loans Company (SLC) on behalf of learners and loans bursary payments from ESFA.

DfE -




Department for Education - The Department for Education is responsible for children's services and education, including early years, schools, higher and further education policy, apprenticeships and wider skills in England.

EDIMs -

Equality and Diversity Impact Measures - Monitoring EDIMs essentially requires a two-stage process: data collection and analysis. The first step is to gather information on the diversity of an organisation's workforce, including potential recruits and existing employees. Diversity information is based on current UK equality legislation which aims to prevent discrimination on grounds of age, disability, gender, race, sexual orientation, religion and other protected characteristics. Effective monitoring delivers equality and diversity - ACAS.




EPA -

End Point Assessment

-

Apprentices doing standards have their skills, knowledge and behaviours evaluated at the end of their apprenticeship by taking an end-point assessment.

EPAOs -

End Pont Assessment Organisations - An independent organisation must be involved in the end-point assessment of each apprentice so that all apprentices following the same standard are assessed consistently.


ESFA -


Education and Skills Funding Agency - The ESFA brings together the former responsibilities of the Education Funding Agency (EFA) and Skills Funding Agency (SFA) to create a single agency accountable for funding education and skills for children, young people and adults.

EQA -

External Quality Assurance - The function of external quality assurance of assessment is to ensure that any qualifications offered by an awarding body are planned, delivered and assessed by a provider in an appropriate manner.


Feconnect -

Feconnect - is an online forum,administered by the ESFA, where you can talk to colleagues about funding and data issues and help each other to resolve queries.



FIS

-

Funding Information System - A desktop service application element of the Education and Skills Funding Agency's data collections system which can be used by data providers to: validate Individualised Learner Record (ILR) data, calculate funding and derived variables, create a range of reports based on a set of ILR data.


FRM -


Funding rules monitoring reports - The suite of FRM reports supports the current year's monitoring plan. As this work supports the ESFA's overall assurance approach, some FRM reports also appear in the provider data self-assessment toolkit (PDSAT).




IdAMS -


Identity Management Services system

- is the secure service accessed by training providers to administer all their ESFA procured training contracts.


ILR -

Individualised Learner Record - Information about learner data that publicly funded colleges, training organisations, local authorities and employers (FE providers) must collect and return in any specific funding year. You should produce an XML file from your MI system and upload it to the ESFA via the Hub.


IQA -

Internal Quality Assurance - relates to the monitoring of all teaching, learning and assessment activities which learners undertake. The activities should form part of an organisation's overall quality assurance system.



ITP's

-




Independent Training Providers - also known as independent learning providers (ILP's) or Private Training Providers (PTP's) offer vocational courses and training to young people and adults. Unlike other further education institutions, independent training providers are not managed by the state, although a large part of their work is funded and controlled by government bodies such as the ESFA. Ofsted also conducts assessments and visits in the same way it does for the rest of the FE sector.


LET -

Learner Entry Tool - The ILR Learner Entry Tool is an application which enables users to create ILR data in XML file format manually using a data entry interface. This software is supplied to users who will submit ILR data to the Education & Skills Funding Agency but who do not have access to an MI system. This application does not support data sets that exceed 500 learner records.



LRS -



Learning Records Service - the LRS organisation portal issues and holds ULN's. They are for people who use the numbers to index learner identity details as well as education and training qualifications within the PLR.



MI -



Management Information System - Refers to a computer-based system that provides managers with the tools to organise, evaluate and efficiently manage data within an organisation.



MIS -



Management Information System - In this instance an MIS is used to store information about the learning aims and programmes being undertaken and if ILR Compliant, is used to generate the required ILR XML file and is directly exported from this.



NEET -


Not in Education, Employment or Training -

It refers to a person who is unemployed not in school or vocational training.


Ofsted -



The Office for Standards in Education, Children's Services and Skills - inspect services providing education and skills for learners of all ages. We also inspect and regulate services that care for children and young people. Ofsted is a non-ministerial department.



PCDL -



Professional and Career Development Loans - Professional and Career Development Loans are bank loans that have to be paid back. You start repaying the loan (plus interest at a reduced rate) 1 month after leaving your course.



PCDL-LP -



Professional and Career Development Loan Learning Provider - Any learning provider who wants to offer courses supported by a PCDL must apply to the ESFA when the appropriate window of opportunity is open.

PDSAT -



Provider Data Self Assessment Toolkit - Imports ILR XML files and creates reports to help FE providers make accurate and complete ILR data returns.



PLR -



Personal learning record - A valid ULN is required to access a PLR via the LRS organisation portal.



QAR -


Qualification Achievement Rates - Education and training qualification achievement rates and the associated pass rates and retention rates, are a measure of the quality of the education and training courses that a provider ran in a particular funding year. QAR's are used in the National Achievement Rate Tables to show apprentices and employers the relative quality of provision. Ofsted also use them as part of their inspection process.



RoATP -



Register of Apprenticeship Training Providers - The register of apprenticeship training providers is a list of organisations that are eligible to receive government funding to train apprentices. Check out the Cleverblogs posts under the RoATP tag.

RoAAO -



Register of Apprenticeship Assessment Organisations - inittial name for RoEAO. Only organisations on the register of end-point assessment organisations are eligible to conduct independent end-point assessment of apprentices.



RoEAO -



Register of End-point Assessment Organisations - The sole purpose of the Register of End-point Assessment Organisations (the Register) is to provide employers with a list of organisations who have shown us that they are capable of delivering independent end-point assessment. The Register is not for the training elements of the apprenticeship.



ROTO -



Register of training organisations - Organisations that are eligible to be invited to tender for education and training services.



SLC -




Student Loans Company - is a non-profit making government-owned organisation that administers loans and grants to students in universities and colleges in the UK. The SLC is an executive non-departmental public body, sponsored by the Department for Education.




SLP -



Student Loans Portal - is a service for learning providers to manage their Advanced Learner Loan candidates, payments, attendance etc.



ULN -



Unique Learner Number - Learners retain the same ULN for accessing their PLR throughout their lives whatever level of learning they attain and wherever they choose to undertake education, training and learning.



XML -



Extensible Mark-up Language - ILR data must be sent to the ESFA by uploading a file in XML format to ESFA's secure online portal.


What are our data management services?
You can simply licence Athena MIS and manage your data and ILR'S yourself or choose from one of our additional support packages.
Example:
Package
---
Data management including support with ILR submissions
---
Full data management & monthly ILR submissions from
---
**Bespoke ILR support & guidance from
---
Fee
---
£150.00 per day
---
£450.00 per month
---
£150.00 per month
---

**Bespoke ILR support & guidance is tailored to your needs for example; analysis of your data providing you with reports of missing mandatory or incorrect data and help with funding rules and regulations to keep you on track for error free monthly ILR submissions.
All fees are subject to VAT.
---